If you needed to make key copies you'd have to go to the hardware store during hardware store hours. Then Key.Me came along and changed all that. Now you can DIY it whenever you want from almost anywhere.

Our idea was to take key copying to the next generation. Since our kiosks are in more places, our ads are too. And they speak our target's language.

NYC:

SF:

Digital:
Video:

Reactions: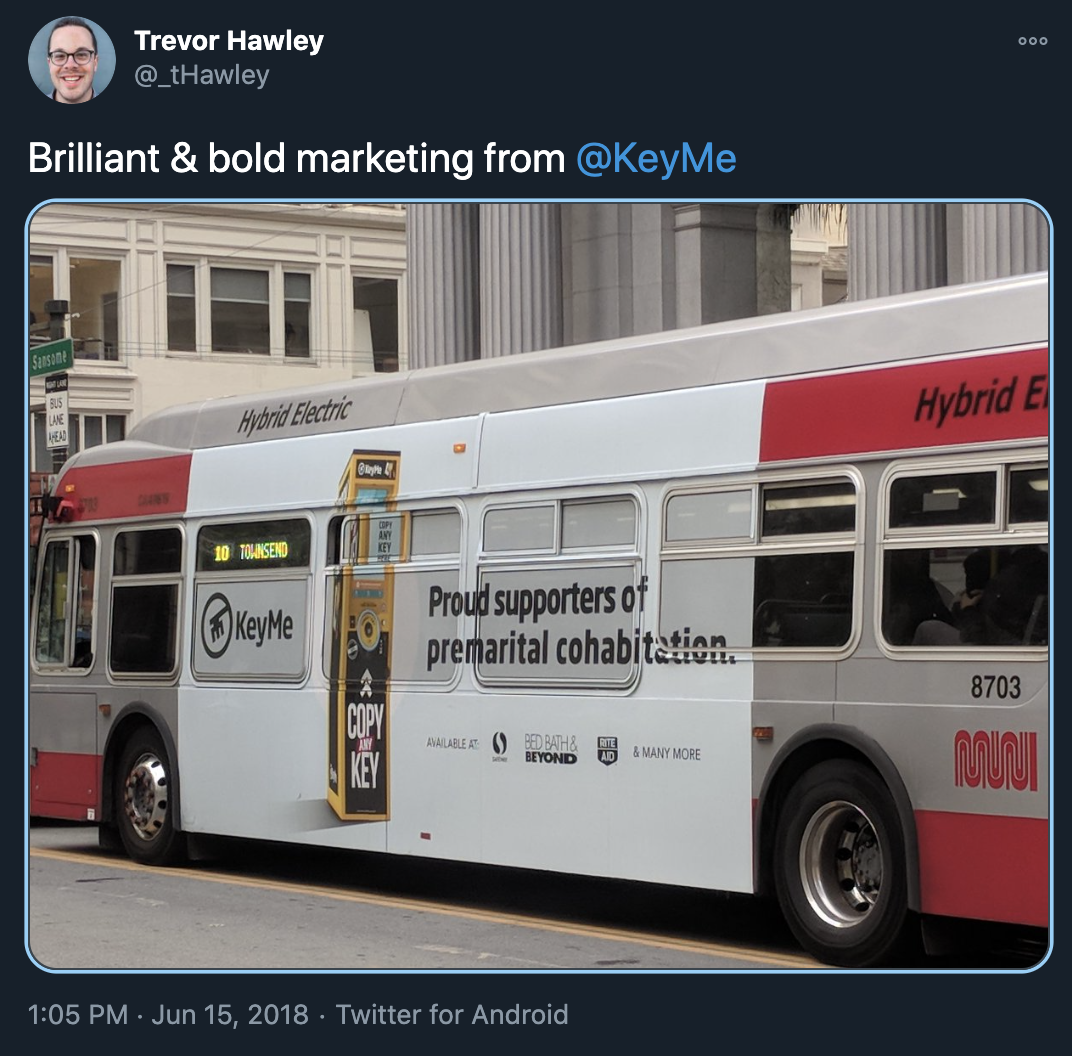 Result:
300% revenue growth for the brand.
Press:
Inc.com
Retail Touchpoints


Partner: Daria "Dasha" Erkina
CCO: Jay Benjamin